If you are in doubt that how to become an ethical hacker without a degree then this post is for you. We can call this era as a cyber era, not because of the cyber attacks, because of its advantages and massive growth in cyber security. As technology is increasing day by day so the risk of getting hacked is also increasing that's why the demand of ethical hackers is also increasing.
If we think of future so if you make a career in ethical hacking then will be a great choice. I am sure that most of you are really confused that how we can get into hacking or how to become an ethical hacker without a degree. Don't worry as I told you earlier that this post is for you and it is surely going to help you to clarify that how you can become a self leaned ethical hacker and what are the skills you have to develop to become a hacker.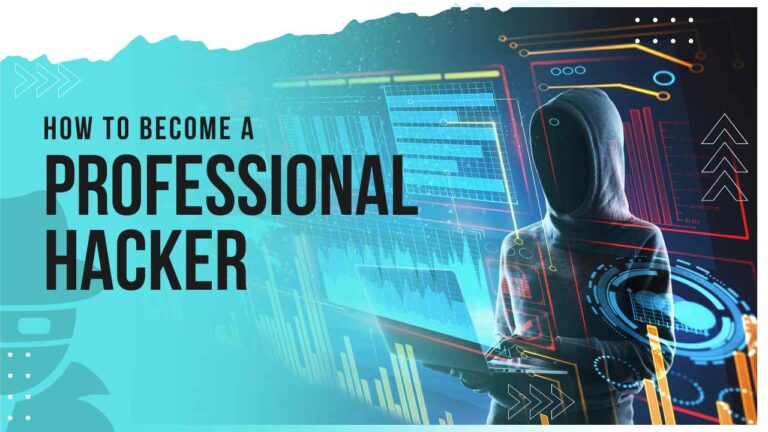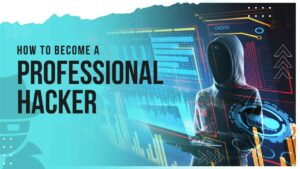 Who is an Ethical Hacker and What Do They Do?
An ethical hacker, also called a white-hat hacker or penetration tester, is a cybersecurity professional who uses their skills to find and fix vulnerabilities and weaknesses in computer systems, networks, applications, and other digital assets. The main goal of an ethical hacker is to protect organisations and people from bad hackers and other possible cyber threats.
The main roles and responsibilities of an ethical hacker include:
Penetration Testing: This means simulating real cyberattacks on the network or apps of an organisation. Ethical hackers use allowed hacking methods to try to break into a system, gain unauthorised access, and find weaknesses. The goal is to find vulnerabilities before bad hackers can use them.
Incident Response and Recovery: If there is a security breach, ethical hackers might be able to help with the reaction. They help stop the breach from spreading, find out what caused it, and help with the repair process so that it doesn't happen again.
Vulnerability Analysis: Ethical hackers dig deep into software, hardware, or networks to find and understand any possible security flaws. They figure out how bad these weaknesses are and suggest steps that can be taken to reduce the risks.
Security Assessments: Ethical hackers evaluate an organisations security systems in a planned way. They look for flaws, vulnerabilities, and entry points that hackers could use to break into the system.
Research and Development: Ethical hackers are always up to date on the latest trends, tools, and methods in cybersecurity. They do research to improve their skills and knowledge and to help the cybersecurity group as a whole.
How to Become an Ethical Hacker Without a Degree
Ethical hacking has long been seen as a job for people with degrees and certifications. But, to break the stereotype, it's important to know that you don't need a formal degree to be a great ethical hacker. In this blog post, we'll talk about other ways that hackers-to-be can get the information, skills, and ethical mindset they need to make a name for themselves in the hacking community without going through the traditional educational route.
Here are some steps to help you get started:
Start with Passion and Curiosity: To be a great ethical hacker, you need to be passionate about technology, security, and hacking and be genuinely interested in all of these topics. Start by learning as much as you can about privacy and hacking on your own. Spend some time learning the basics of computer networks, operating systems, and code languages, and get to know how hackers usually break into computers.
Seek Relevant Online Learning Resources: The Internet is a goldmine of tools that can help you become an ethical hacker faster. Explore reputable online platforms and groups for ethical hacking, such as Capture The Flag (CTF) challenges, hackathon competitions, online classes, and interactive tutorials. Websites like HackThisSite, HackTheBox, and educational platforms like Udemy, Coursera, and Cybrary offer a lot of hands-on learning tools for both new and experienced hackers.
Obtain Industry Certifications: Even though you may not need a degree to be an ethical hacker, business certifications can give you a lot more credibility. Certified Ethical Hacker (CEH), Offensive Security Certified Professional (OSCP), and CompTIA Security+ are all well-known certifications that can prove your skills, show off what you know, and get the attention of possible employers. Getting these certifications shows that you are committed to hacking in a good way and can lead to exciting job possibilities.
Engage in Practical Application: Ethical hacking is an area that is very hands-on and requires experience. As you learn more, put what you've learned to use by making your own lab setting. Try out virtual machines, model real-world situations, and take part in "capture the flag" games to test your skills and improve them. Contribute to open-source projects and work with experienced hackers to learn useful information and improve your ability to solve problems.
Build a Professional Network: Setting up a strong network of professionals who share your values can help you a lot in your job as an ethical hacker. Join cybersecurity groups and internet forums, and go to hacking conferences or meetups. Networking lets you learn from people with more experience, find out about the industry, and possibly find mentors who can help you and put you in touch with exciting possibilities.
Skills you need to become an Ethical Hacker
Computer Networking: Understand the fundamentals of computer networks, including protocols, IP addressing, routing, and subnetting. Knowledge of network devices and their functionalities is essential for identifying potential vulnerabilities.
Operating Systems: Familiarize yourself with various operating systems such as Windows, Linux, and macOS. Learn their file systems, user management, and security mechanisms.
Programming Languages: Proficiency in programming languages is crucial for ethical hackers. Focus on languages like Python, JavaScript, C, C++, and scripting languages for automating tasks and developing custom tools.
Cybersecurity Concepts: Gain a solid understanding of cybersecurity principles, including risk assessment, threat modeling, encryption, and security frameworks.
Vulnerability Assessment and Penetration Testing (VAPT): Learn how to conduct vulnerability assessments and penetration tests to identify weaknesses in systems and applications.
Web Application Security: Understand common web application vulnerabilities like SQL injection, Cross-Site Scripting (XSS), and Cross-Site Request Forgery (CSRF).
Reverse Engineering: Learn the basics of reverse engineering to analyze and understand malware or proprietary software.
Cryptography: Familiarize yourself with cryptographic algorithms, encryption, and decryption methods.
Wireless Security: Understand wireless technologies and security protocols to assess and secure wireless networks.
Ethical Hacking Tools: Gain proficiency in using various ethical hacking tools like Nmap, Wireshark, Metasploit, Burp Suite, and others.
Social Engineering: Study social engineering techniques to understand how attackers exploit human psychology to gain unauthorized access.
Problem-Solving Skills: Ethical hackers encounter complex challenges; strong problem-solving skills are essential to identify solutions and work around obstacles.
Curiosity and Continuous Learning: The cybersecurity landscape is constantly evolving, so having a curious mindset and a commitment to continuous learning is crucial.
Ethical Mindset: Ethical hackers must possess high ethical standards and understand the importance of using their skills responsibly.
Communication Skills: Effective communication is essential when working with teams, clients, or management to explain vulnerabilities and recommend solutions.
Creativity and Adaptability: Ethical hackers often encounter unique situations that require creative thinking and adaptability to address various security concerns.
Legal Knowledge: Familiarize yourself with relevant cybersecurity laws, regulations, and ethical guidelines to ensure your activities comply with legal requirements.
---
FURTHER READING
• Best Programming Languages For Hacking
• Apps To Learn Hacking For Free
---
Salary Details for Top 5 Countries
Surveys show that workers in different countries are paid widely varying salaries. The top five countries where workers earn the highest average salaries are:
1. Ethical Hacker salary in Australia 
Range: AU$77k – AU$111k
2. Ethical Hacker Salary in the USA 
Range: $95,137 and $119,413
3. Ethical Hacker salary in Canada 
Range: C$51k – C$100k
4. Ethical Hacker Salary in Singapore 
Range: 37,800 SGD and 129,000 SGD
5. Ethical Hacker Salary in UAE 
Range:AED 100k – AED 270
Conclusion: Become an Ethical Hacker at Home
In this tutorial on how to become an ethical hacker at home, you saw what you have to learn or develop skills to become an ethical hacker. Hacking is a journey of learning so don't forget the more you learn the more you grow.
I hope that this article should be sufficient to answer "How to become an ethical hacker at home?" Now you know what you have to learn so don't waste your time. Have any doubt then feel free to ask in comment section I'll try to answer as soon as possible.
Frequently Asked Questions (FAQs)
1. What Jobs Can You Get with a CEH Certification?
If you just got your Certified Ethical Hacker (CEH) certification, you are now eligible for a wide range of exciting cybersecurity jobs. CEH-certified professionals are in high demand because cyber attacks are becoming more dangerous and organisations need to protect private information. With a CEH licence, you can work as an Ethical Hacker, an Information Security Analyst, a Penetration Tester, a Security Consultant, or a Cybersecurity Engineer, among other jobs. You can use your skills to find weaknesses, do penetration testing, set up security measures, and give important information to help protect against possible cyber threats in these jobs. Whether you want to work for the government, a bank, or a big company, a CEH licence will make you much more marketable and help you do well in the fast-paced world of cybersecurity.
2. How to become an ethical hacker after 12th
A few things can ease your journey along the way. Having a solid grasp of computer systems and networks is the first step. Second, it's beneficial to have some background in computer programming and security. Last but not least, it's crucial to be up-to-date on the latest hacking tools and methods.
3. how to be a hacker for the government?
To work as a cybersecurity or intelligence hacker for the government, you need to have a lot of technical knowledge, a clean past, and a strong desire to serve your country.
4. how to become an elite hacker?
It is against the law and unethical to become an expert hacker, which is often called a "black-hat" hacker. Without the right permission, hacking into computer systems, networks, or personal accounts is a crime that can have serious legal effects.
5. How Long Does It Take to Become an Ethical Hacker?
This is a question that many people who want to work in cybersecurity and are thinking about an ethical hacking job may have. How long it takes to become an ethical hacker depends on many things, like how much you already know and have done, how dedicated you are, and which learning path you choose. However, it usually takes a lot of time and effort. On average, it can take between six months and a few years to learn the skills and information needed to become a good ethical hacker. Still, it's important to remember that becoming an ethical hacker is a process, not a goal. The field of cybersecurity is always changing, so pros need to keep up with the latest threats and ways to stop them.
6. What is the salary of the ethical hacker?
Ethical hacking is an area that is growing and could pay well. Many hackers who are good at what they do start out making around $80,000 a year. When they have a lot of knowledge, they can make more than $1,10,000 a year. The best hackers who don't break the law can make more than $2,20,000 a year. Salaries range based on location, employer, and level of experience. In general, a good hacker will get paid more if they have more experience.