Hacking is a long time journey of learning. The more knowledge you have, the more great hacker you will become. If you are interested in getting a job in cyber security or want to learn ethical hacking then this post on best hacking books can help you. Today I am going to share 7 best ethical hacking books of all time. These books on ethical hacking will introduce you with new ideas and it will surely increase your hacking skills.
I have not mentioned only those books which are released in 2022 but all those books which are really good and worth of reading. So now let's get into our actual topic.
7 Best Ethical Hacking Books Of All Time
1. Hacking: The Art Of Exploitation
Author : Jon Erickson
Level : Beginner Friendly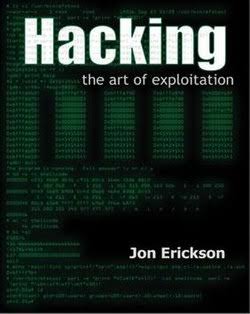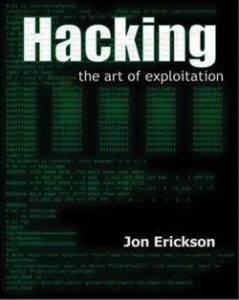 It will be very hard to find an ethical hacker who would not recommend this book. If you are a beginner and looking for insight of ethical hacking then this book is made for you because it will give you a comprehensive overview of what an ethical hacker needs to know. Hacking: the art of exploitation will help you to build excellent foundation of techniques and theory.
Topics covered in this book are :
• Intro to Hacking
• Programming
• Networking
• Shellcode
• Cryptology
• Conclusions
2. Metasploit: The Penetration Tester's Guide
Authors : David Kennedy, Jim O'Gorman, Devon Kearns, and Mati Aharoni
Level : Intermediate and Advanced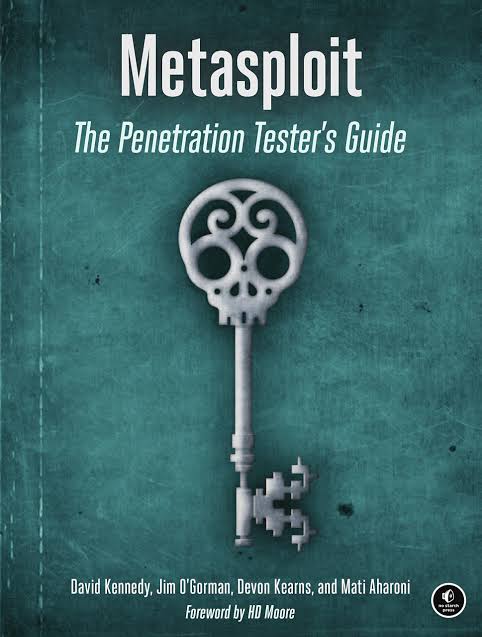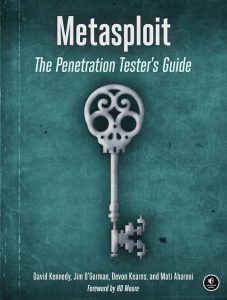 This book is going to teach you all about metasploit in deep. There are many books in the market on metasploit but no one can challenge this book. As you can see content of this book below, so I think it will be little hard for a beginner to read this book first.
Topics covered in this book are :
• Find and exploit unmaintained, misconfigured, and unpatched systems
• Perform reconnaissance and find valuable information about your target
• Bypass anti-virus technologies and circumvent security controls
• Integrate Nmap, NeXpose, and Nessus with Metasploit to automate discovery
• Use the Meterpreter shell to launch further attacks from inside the network
• Harness standalone Metasploit utilities, third-party tools, and plug-ins
• Learn how to write your own Meterpreter post exploitation modules and scripts
3. Penetration Testing: A Hands-On Introduction to Hacking 
Author : Georgia Weidman
Level : Beginner friendly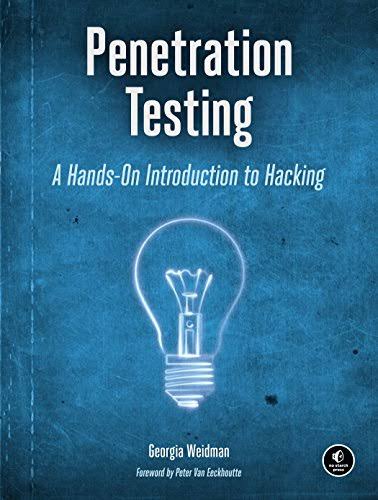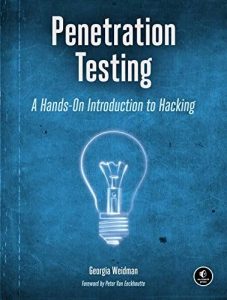 This book is going to teach you the fundamental skills that every penetration tester needs. If you are a beginner then also you can go with this book. In my previous article I had told you what are the skills required to become an ethical hacker and how important it is. So if you are in search of a book by which you can develop skills then this book is for you.
Topics covered in this book are :
• Crack passwords and wireless network keys with brute-forcing and wordlists
• Test web applications for vulnerabilities
• Use the Metasploit Framework to launch exploits and write your own Metasploit modules
• Automate social-engineering attacks
• Bypass antivirus software
• Turn access to one machine into total control of the enterprise in the post exploitation phase
4. The Web Application Hacker's Handbook: Finding and Exploiting Security Flaws
Authors : Dafydd Stuttard & Marcus Pinto
Level : Beginner and Intermediate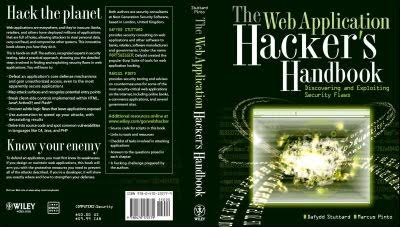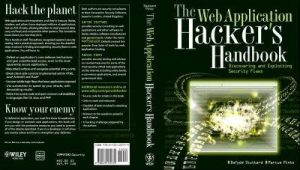 The best thing about this book is it is written by those people who actually developed Web Application Testing Framework. If you want to make a career in cyber security then you should know about web application security. This book will help you to know common flaws and how to exploit them.
Topics covered in this book are :
• Web Application (In)Security
• Core Defense Mechanisms
• Mapping Applications
• Client Side Attacks
• Backend Attack Mechanisms
• Attacking Application Logic
• Attack Automation
• Source Code Vulnerabilities
• Hackers' Toolkit
5. Hacking Exposed 7: Network Security Secrets & Solutions
Author :  Stuart McClure, Joel Scambray, George Kurtz
Level : Intermediate and Advanced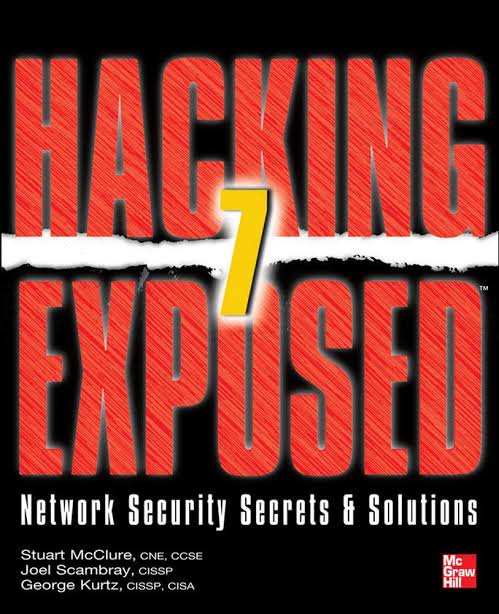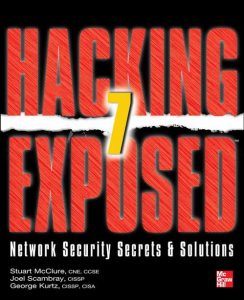 If you want to secure your networks and applications from cyber security breaches then this is a must read book for you. You can't breach a system until you don't know how it works.
Topics covered in this book are :
• Defense Against UNIX Root Access
• Block SQL injection, Embedded Code Attacks
• Detect & Terminate Rootkits
• Protects 802.11 WLANs
• Multilayered Encryption
• Plugholes in VoIP, Social Networking, Gateways
6. The Hacker Playbook 2: Practical Guide to Penetration Testing
Author : Peter Kim
Level : Beginner friendly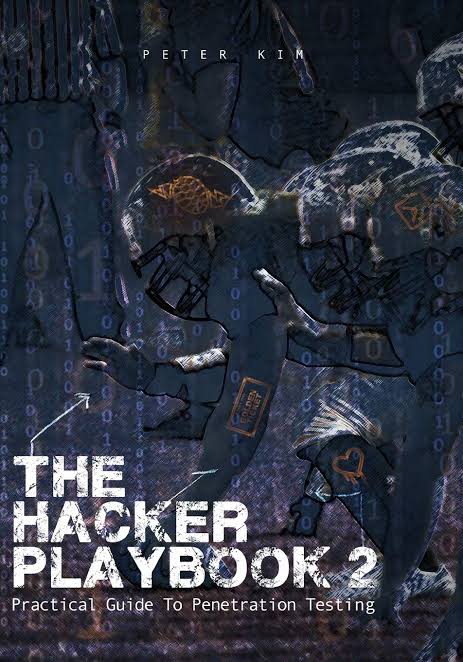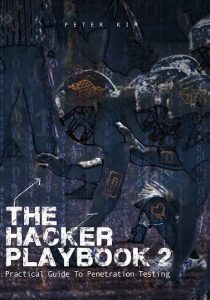 If you ask me that which book should I read first then I am going to recommend this book. According to me before reading the third edition of this book you should read the second one because it is bit easier than the third edition. I just love the way of author that how he describes everything. He didn't left anything by assuming you know it.
Topics covered in this book are :
• Passive Discovery (OSINT)
• Password Lists
• Active Directory
• Vulnerability Scanning
• Exploitation
• Web Application Security
• How to move through a network
• Social Engineering
• Password Cracking
• And many more things
7. The Hacker Playbook 3: Practical Guide to Penetration Testing
Author : Peter Kim
Level : Beginner friendly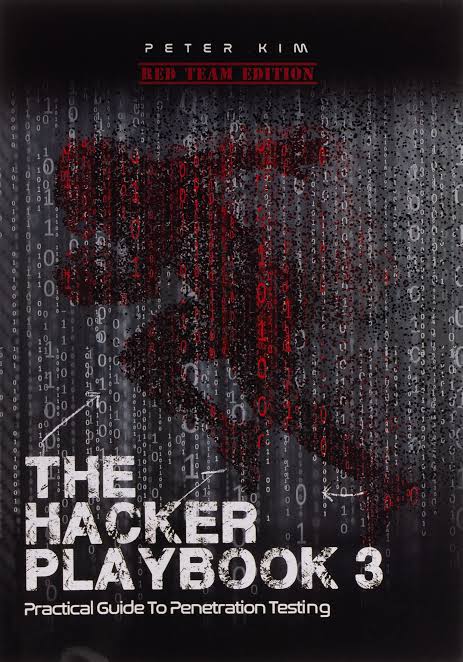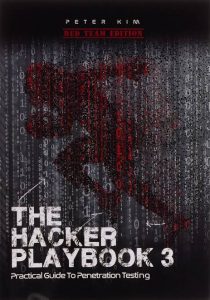 All three edition of this book are excellent. In this edition, you will see vulnerable web application which will teach you some new techniques which are used nowadays. This book is also going to teach you that how you can report your findings to your clients.
Topics covered in this book are :
• Pregame- The Setup
• Before the Snap- Red Team Recon
• The Throw- Web Application Exploitation
• The Drive- Compromising The Network
• The Screen- Social Engineering
• The Onside Kicks- Physical Attacks
• The Quarterback Sneak- Evading AV & Network Detection
• Special Teams- Cracking, Exploitation, Tricks
• Two Minute Drill- From Zero to Hero
Conclusion
In this tutorial on the 7 Best Ethical Hacking Books in 2022, you saw some of the best books for ethical hackers which will surely help you to become a skillful ethical hacker in future. Just remember one thing investing your money and time in learning will always pay you back.
I hope that this article should be sufficient to answer "Which are the best ethical hacking books?" So now I can imagine that you have chosen the book which you are going to buy. Let me know in the comment section that which book you are going to read first!